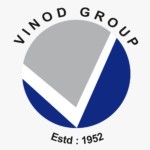 Introduction
Vinod Group of Industries Estd : 1952 are Manufacturer & Exporters of various type Components as under:
Sheet Metal Component from CRCA, HRCA, Brass, Copper, Bronze, Aluminium, SS etc.
Precision Turned Components from Brass / Graded Brass, Copper, Bronze, Aluminium, etc.
Casting Components from Brass, Copper, Bronze, Gun Metal, etc.
Our Main Products are:
Customised OEM / ODM Parts, Electrical Parts / Components, Earthing Accessories Rane, Grounding & Bonding Range – UL listed, Cable Lugs Range as per BS, DIN, AWG. In Line Connectors / Ferrules as per BS, DIN, AWG, Split Bolt Connectors in MM2 & AWG (UL Listed Range), Power Transmission & Distribution products, I.C.Diesel Engine OEM /   ODM Sheet Metal Parts for Lister, Petter, Kirloskar type OEM Components & Many other Customised Products as per Customers requirement.
Customised Sheet Metal Components OEM / ODM as per Customer's Specification / Drawing / Samples includes Blanking, Embossing, Deep Drawing, Stampings & any type of Finished Products as per Specification.
Customised Brass / Copper Alloy Products made from Extrusion as per Drawings / Samples in Bulk Quantity. Brass / Copper Alloy Turned / Precision Turned / CNC / Casted / Forged Components available as per requirement according to BS, DIN, AWG, UI, Standard.
Our Customers are Priority Since 1952, we have Provided the Finest of Products to meet the ever-Changing demands for Sheet Metal, Turned, Precision Turned, Casting Industries.
We are Dedicated to Develop & Manufacture Components / Products as per Customers requirement.
Continual R & D, Stringent QC and QA norms, Timely delivery are our USP and puts as at distinct from other manufacturers in this field.